Electropolishing, as its name implies, refers to chemical polishing of various metals in an acid solution using electricity. Anoplate's AnoPolish process has been custom-engineered to provide maximum corrosion resistance of stainless steel components for medical applications.
AnoPolish has been proven to reduce to the propensity for microbial growth on the surface of surgical implants after proper sterilization.
AnoPolish does not increase surface dimensions and there are no adhesion concerns that area the concern with electroplated coatings. AnoPolish has been shown time and time again to excess the requirements of ASTM F 1089 – Standard Test Method for Corrosion of Surgical Instruments.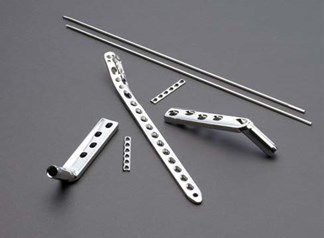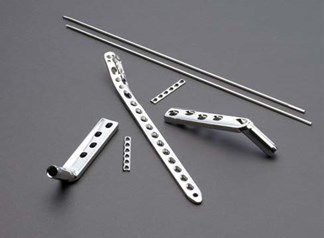 AnoPolish is used on medically-invasive surgical instruments and bone plates to improve corrosion performance and sterilization ability.
SPECIFICATIONS
❖ AMS 2700
❖ ASTM A 967
❖ ASTM A 380
❖ ASTM F 1089
KEY ADVANTAGES
❖ Improves surface finish
❖ Improves corrosion resistance
❖ Removes micro-burrs
❖ Offers excellent reflectance and sheen
❖ Removes impurities inherent in the machining/ bending/ welding process
❖ Relieves stresses in the part imparted by cold-working of machining
❖ Can be used to right-size parts that are over-tolerance
❖ Improves the sterilization-ability for invasive surgical instruments
KEY CONSIDERATIONS
AnoPolish typically results in a two-fold decrease in surface finish of the part.
AnoPolish can be tailored to fit specific dimensional or surface finish requirements.