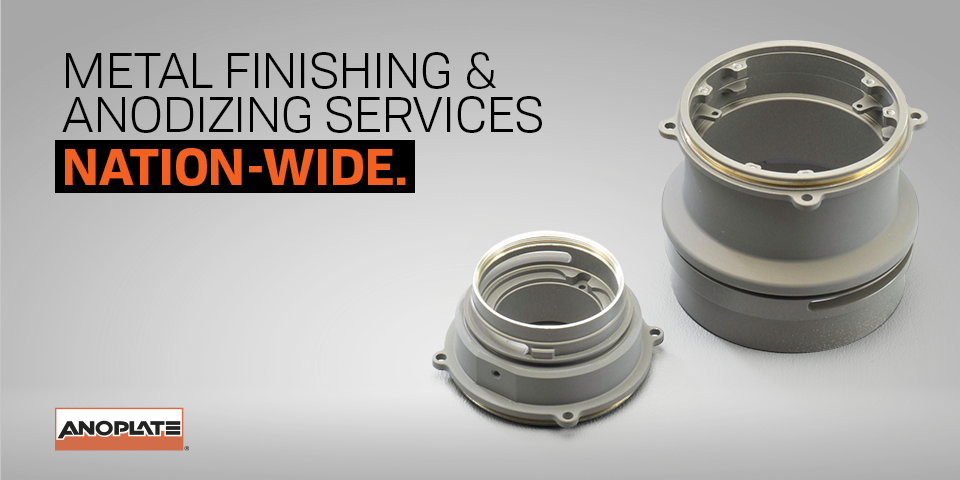 As one of the largest and most respected metal finishing companies in the U.S., our 220+ employees are dedicated to the delivery of world class finishing services and products for our customers.
Anoplate is proud to offer metal finishing & anodizing services nation-wide, including in the following states:
Our Metal Finishing, Coating and Plating services include:
Plating of electroless nickel, zinc nickel, copper, nickel, chromium, zinc, silver, gold, cadmium and tin.  
Full range of aluminum finishing processes: hardcoat anodizing, sulfuric anodize, chromic acid anodize, chemical film, black oxide
Conversion coatings such as passivating and phosphating, dry film lubrication, small lot painting, and vacuum impregnation.
Black Oxidize conversion coating, which is a type of conversion coating that provides metals with a matte black appearance and dimensional stability. Black oxide can also provide corrosion resistance for equipment, gear or parts when the treated metal is oiled.
Approved Aerospace Industry Supplier
Since 1960, Anoplate has provided metal finishing solutions to meet the needs of the aerospace industry. Anoplate is proud to be an aerospace accredited supplier, and holds the following qualifications:
Boeing-approved supplier.
Learn more about our Qualifications here.
For questions or more information on any of our finishes and custom coatings, or to get started on selecting the right finishes for your project Contact Us Today.
CONTACT US ONLINE
(315) 471-6143