Since 1960, Anoplate has provided metal finishing solutions to meet the needs of the aerospace industry.
Aerospace applications demand the highest quality precision parts. And precision parts require superior, defect-free surface finishes. Our technical staff can help you solve your most challenging surface finishing requirements. As a partner in your design process, we can deliver solutions for complex components that often require detailed masking procedures and advanced surface coating techniques.
Experience and Performance
We service a wide range of aerospace suppliers throughout North America that produce complex, mission-critical products and systems including:
Commercial Aircraft

Missiles

Satellites

Radar Systems

Spacecraft
Comprehensive Solutions
Anoplate maintains special process approvals and certifications from most major aerospace manufacturers including: Boeing, Goodrich, General Dynamics, Lockheed Martin, Northrop Grumman, Rockwell Collins and Sikorsky Aircraft just to name a few. While we recognize every job is unique, applications that we have extensive experience in include:
Communications, Instrumentation and Controls
Fuel Nozzles and Engine Components
Guidance Systems
Optical Devices
Landing Gear Assemblies
Rotating Machinery
Electrical Hardware
Detailed Masking Operations
With our new anodize line expansion, Anoplate is able to perform diverse masking techniques at a larger scale. Learn more about our plating and masking operations here.
Anoplate Maintains Nadcap Accreditation For Over 80 Chemical Processes
When you put your trust in us, rest assured we have the resources in place to handle your critical metal finishing applications. Our key aerospace finishes include: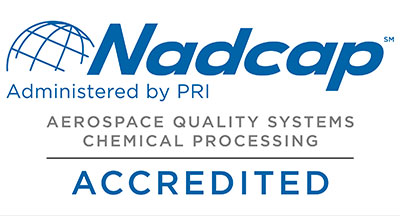 Hard Chrome
Cadmium
Zinc/Nickel
Electrolytic Nickel
Copper Plating
---
For questions and more information on any of our finishes and custom coatings, or to get started on your aerospace project Contact Us Today.
Contact Us Online (315) 471-6143