Zinc-Nickel Alloy Deposit, Low Hydrogen Embrittlement (LHE)
Technical Data Sheet - Zynik II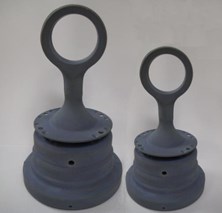 Anoplate's Zynik II is a Boeing approved proprietary electrodeposited zinc-nickel alloy containing typically 12- 16% nickel by weight which provides excellent corrosion resistance and durability over conventional zinc and other zinc alloy platings. It also provides a more environmentally-friendly replacement for cadmium plating.
Zynik II uses a proven alkaline, non-cyanide plating chemistry for even thickness distribution and excellent alloy distribution, ensuring that the corrosion benefits of the alloy reach in to the deepest geometries. The alkaline version of this deposit is far less brittle than deposits from similar acid formulations.
Where desired Zynik II utilizes a clear blue-grey chromate post-treatment which affords the zincnickel deposit yet further corrosion protection. This is purely a functional deposit, matte, cloudy, nondecorative in appearance.
Key Features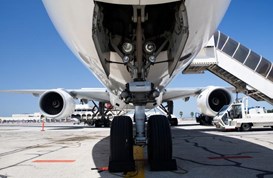 12-16% by weight nickel (balance zinc)
Even Ni percent composition distribution
Resists hydrogen embrittlement
RoHS compliant, Hex-free trivalent chromate
Low-stress, fine grained
Harder (more durable) than zinc or cadmium
In excess of 500 hours salt spray resistance
| Specifications | Spec Title |
| --- | --- |
| AMS 2417 | Electro-deposited Coatings for Zinc-Nickel |
| BAC 5637, Boeing | Zinc Nickel Plate  |
| PN13.22-01, UTC Aerospace | Plating, Alkaline Low Hydrogen Embrittlement Zinc-Nickel |
| HPS-138, Heroux Devtek | Alkaline Zinc-Nickel, Low Embrittlement |
| BPS 4554, Bell Helicopter | Corrosion Protective Zinc Alloy Plating |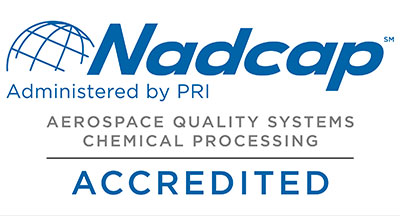 Typical callout for this finish would be Zynik II per AMS 2417, Type I (as-plated) or Type II, Grade B (trivalent chromate conversion coated) to desired thickness. Unless otherwise specified the default thickness on parts without external threads would be 0.0003-0.0007" or 0.0002-0.0004" with threads.
Due to Zynik II's outstanding corrosion resistance and it being more environmentally-friendly Anoplate's Zynik II is being used to replace cadmium in applications such as aircraft landing gear, railway switching gear and electrical connector shells. It provides sacrificial protection of steel and aluminum. It is harder, thus more durable, than softer zinc or cadmium.
---
For questions about this process or if you would you like to discuss an application for Zynik II? Contact Us Today.
CONTACT US ONLINE
(315) 471-6143