Mission-Critical Coatings for the Battlefield, Air and Sea
Anoplate is an integral partner in the supply chain for the defense industry. You can find Anoplate coatings on the battlefield, in the air and on the sea. As a partner in your design process, we can deliver solutions for complex components that often require detailed masking procedures and advanced surface coating techniques.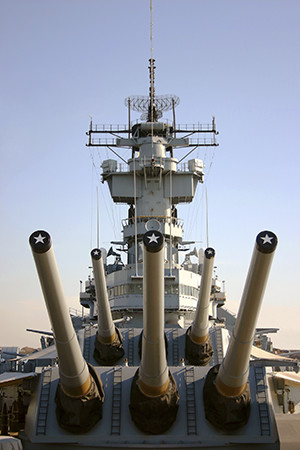 Experience and Performance; Since 1960
Coatings supplied by Anoplate for preventing corrosion, minimizing light reflection, reducing friction and improving wear resistance are found extensively on a variety of components. We serve a wide range of suppliers throughout North America that produce complex, mission-critical products and systems including:
Fixed-Wing & Rotary Military Aircraft
Missile Systems
Weapon Components & Sights
Ground Combat Vehicles
Naval & Shipboard Systems
Radar & Sonar Systems
Night Vision & Thermal Imaging Devices
Military & Aerospace Electronics
Optical Components
Cutting-Edge Processes
Military applications demand the highest quality precision parts. And precision parts require superior, defect-free surface finishes. Our technical staff can help you solve your most challenging surface finishing requirements. Anoplate offers over 90 processes, most notably:
Electroplating: Cadmium, Chrome, Nickel, Silver, Tin, Tin/Lead, Zinc
Anodizing:

Type I (Chromic), Type IC (Boric Sulfuric), Type II (Sulfuric), and Type III (Hardcoat Anodize)
Featuring Coyote Brown and Urban Grey Colors
PTFE Infiltrated Hardcoat

Electroless Nickel (EN) & EN with Co-deposited PTFE
Featuring our AnoBlack™ Family of Black Coatings
Comprehensive Solutions
Anoplate maintains special process approvals and certifications from most major defense primes including: Lockheed Martin, Northrop Grumman, General Dynamics, Raytheon, L-3, BAE and Harris Communications just to name a few.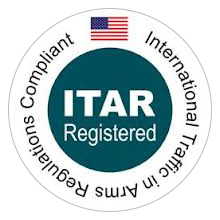 ITAR
Anoplate is registered with the Department of State, Office of Defense Trade Controls Compliance. If you have critical defense-related projects that require metal finishing, you can be confident that Anoplate has the systems, policies and procedures in place necessary in handling sensitive documentation and information under ITAR requirements.
Anoplate Maintains Nadcap Accreditation For Over 80 Chemical Processes
When you put your trust in us, rest assured we have the resources and processes in place to handle your critical surface engineering applications.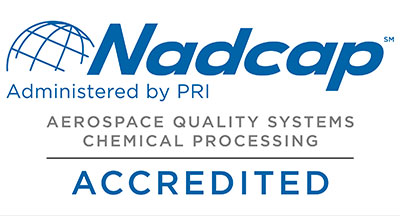 ---
For questions and more information on any of our finishes and custom coatings, or to get started on your defense project Contact Us Today.
CONTACT US ONLINE  (315) 471-6143