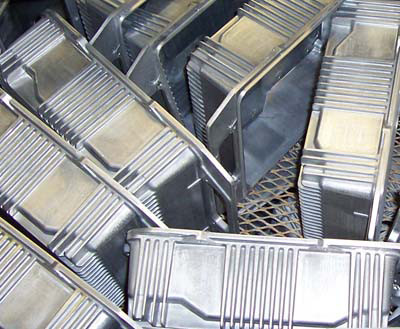 What is Vacuum Impregnation? 
Porosity, holes, cracks and tiny voids in castings and powder metal parts are unavoidable. In harsh environments that your parts operate in, these fissures can allow moisture and other corrosive agents to enter leading to part failure. Similarly, parts which circulate fuel, oil or hydraulic fluid under pressure require leak-free components. Vacuum pressure impregnation (VPI) assures sealed parts that will retain pressure requirements and prevent leakage.
Vacuum impregnation prevents migration of fluids or gas under pressure from contained areas – more simply put vacuum impregnation stops leaks. The ultimate goal of vacuum impregnation is to seal leak paths and porosity without impacting the functional, assembly and appearance of the part. Vacuum impregnation is governed by military specification MIL-STD-276A as well as proprietary corporate standards. The sealant used is covered by MIL-I-17563C.


Application of Vacuum Impregnation:
Valves containing liquid or gas

Electronic housings

Hydraulic manifolds under pressure

Vacuum pumps

Compressor parts

Optical components that operate in vacuum

Fluid cooled component
Dry Vacuum Impregnation Processes at Anoplate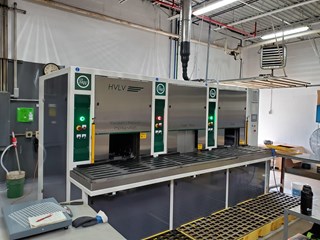 Anoplate utilizes innovative, continuous flow impregnation technology to replace more traditional batch flow approach.
This sealing approach utilizes dry vacuum pressure impregnation.
Air is removed from the leak path or porosity since retained air would prevent the sealant from entering.
Dry vacuum ensures air is removed allowing the sealant to penetrate deep into the casting. Dry vacuum pressure impregnation is the most thorough and robust form of impregnation and delivers the highest possible yield of leak-free compounds.

Casting Impregnation at Anoplate with Godfrey & Wing's HVLV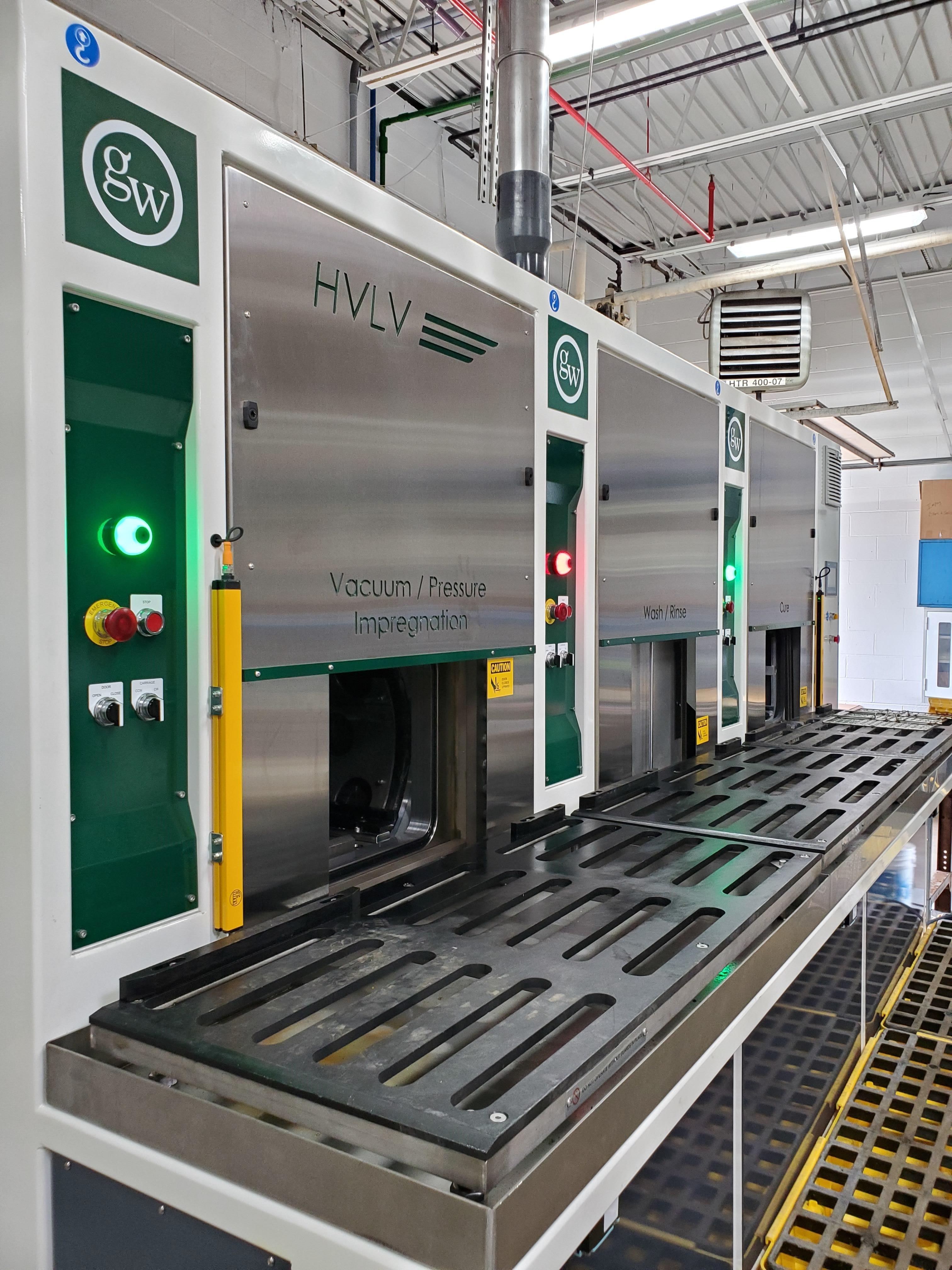 Anoplate utilizes lean innovative HVLV impregnation technology to replace more traditional batch flow approach.
Single-piece flow equipment enables Anoplate to conserve resources (floor space, sealant and electricity) while achieving nearly 100% sealing performance.
The savings in cycle time alone is upwards of 80%. This technology not only saves time and energy, it provides our customers the security of knowing their pressure retention requirements will be met throughout the life of the component.
Parts need to fit into a 375 mm (W) x 575 mm (L) x 260 mm (H) universal basket for processing. Parts up to 380 mm (W) x 580 mm (L) x 300 mm (H) could be processed with custom sled designs (The machine envelope opening is 400 mm (W) x 600 mm (L) x 320 mm (H)
Impregnation does not affect:
Dimensional integrity
Bulk material physical properties
Electrical properties / surface resistance
No exterior visual evidence of sealing
---
For questions or more information on any of our finishes and custom coatings, or to get started on selecting the right finishes for your project Contact Us Today.
Contact Us Online
  (315) 471-6143