Providing a matte, black finish on hard-to-blacken substrates
Technical Data Sheet - AnoBlack SS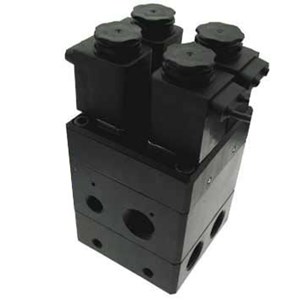 AnoBlack SS is a blackening process for ductile & malleable iron, as well as difficult- to-blacken stainless steels. It imparts moderate corrosion resistance, which can be further enhanced by application of sealants and preservatives. AnoBlack SS is a non-reflective, matte black finish. It penetrates the metal surface to provide durable, adherent coating (won't peel or separate like plating can). The process has little or no dimensional change (typically well under 1 micron).
AnoBlack SS exceeds the requirements of MIL-C-13924.
Physical Properties
| | |
| --- | --- |
| Appearance: | Smooth, matte black |
| Thickness: | Negligible |
| Corrosion Resistance: | Limited by base material |
| Wear Resistance: | Limited |
| Temperature Resistance: | >800°F |
Typical Applications
AnoBlack SS should be applied where tight tolerance and a matte black finish are critical. AnoBlack SS is an excellent solution for the following applications:
Industrial and commercial components
Hydraulic and pneumatic manifolds
Stray light management
Critical tolerance parts that cannot accept any
build-up
Specifications
AnoBlack SS meets and exceeds the following requirements:
MIL-C-13924
Class 1 – non-stainless steel alloys
Class 2 – stainless steel alloys
Class 4 – stainless steel alloys*
*Salt spray testing required to 96 hours IAW ASTM B117 on Austenitic

Before (left) and after (right) AnoBlack SS finish
Because AnoBlack SS is a conversion coating, it can be just as easily applied to large intricate parts as it can to small, simple parts. Smaller parts can be processed in bulk using the AnoBlack SS process, making it more economical than other coatings.
Other Considerations
As with all such black conversion coatings, AnoBlack SS does result in a trace amount of black smut which can be removed by wiping or tumbling. As such, it is not recommended for clean-room environments or invasive medical components without trialing it for your specific application.
Corrosion performance increases significantly with oiling or other sealing. If you would like Anoplate to subsequently seal the AnoBlack SS coating, please specify which type of oil – heavy, light or dry-touch.
---
For questions about this process or if you would you like to discuss an application for AnoBlack SS? Contact Us Today.