Providing maximum wear life for critical applications
Technical Data Sheet - AnoHard Cr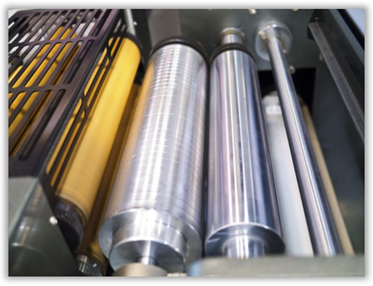 AnoHard Cr is Anoplate's proprietary industrial, hard chrome deposit. AnoHard Cr deposits a micro-cracked, smooth and shiny deposit that is proven to reduce wear, friction, seizing and galling your un-coated components.
AnoHard Cr is resistant to many common industrial gases and liquids, including:
 Ammonia
Hydrogen sulfide
Beer
Molten glass
Milk
Oils
Petroleum products
AnoHard Cr can be applied to a wide variety of materials, including:
Steels
Stainless Steels
Inconel, Monel, Invar, Kovar
Aluminum
Brass & Copper
Typical Applications
AnoHard Cr should be applied where maximum wear life and corrosion resistance are required.
AnoHard Cr is an excellent solution for the following applications:
Engraving and printing rollers
Forging dies
Injection molds
Hydraulic cylinders
Crankshafts
Physical Properties
| | |
| --- | --- |
| Hardness: | 1,000-1,150 KHN100 |
| Micro-cracked structure: | >1,000 cracks per inch |
| Visual: | Bright, shiny and smooth |
| Wettability | Poor |
 Coefficient of Friction Comparison*
 

Coefficient of Friction
Metal Combination
Static

Dynamic

Steel On Steel

.30

.20

Chrome on Steel

.17

.16
*Ask Anopate for Technical citation
AnoHard Cr meets and exceeds the following requirements:
AMS 2460
AMS-QQ-C-320
AMS 2406
ASTM B177
ASTM B254
Film Thickness & Tolerances
AnoHard Cr is typically specified for thicknesses in the range of 0.0002"-0.0006", but can easily be applied to thicknesses up to 0.0100". For extreme wear applications, it is recommended for deposit thickness greater than 0.001" per surface, but may require grinding afterward to get dimensions back into tolerance.
Disclaimer: Hard Chrome electroplating is not decorative chrome plating. It cannot be used to restore motorcycle or automotive components
---
questions about this process or if you would you like to discuss an application for AnoHard Cr? Contact Us Today.
CONTACT US ONLINE
  (315) 471-6143