Surface Engineering Solutions for the Healthcare Market
Medical applications demand the highest quality precision parts - and precision parts require superior, defect-free surface finishes and coatings. Our solutions meet the demands of modern medical requirements - high quality, robust coatings that withstand repeated use, sterilization and rigorous testing without degradation. As a partner in your design process, we can deliver solutions for complex components that often require detailed masking procedures and advanced surface coating techniques.
Experience and Performance; Since 1960
Anoplate services a wide range of suppliers to the medical industry. Our customers rely on our expertise and processes to ensure their products meet the stringent demands of the medical professionals and patients that use them. Coatings supplied by Anoplate for preventing corrosion, minimizing light reflection, reducing friction, improving wear resistance and for smooth, uniform external appearance are found extensively on a variety of products including: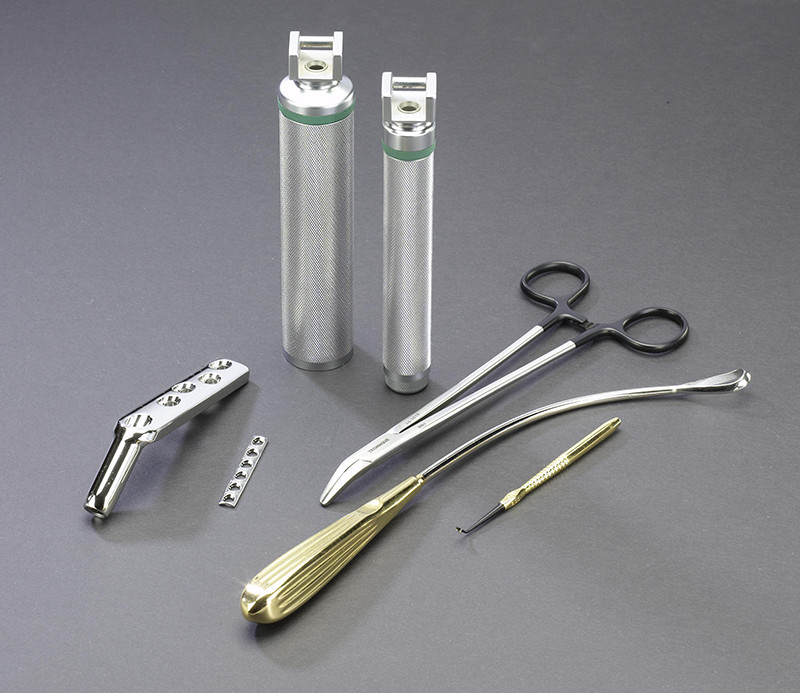 Surgical Instruments
Hand-Held Diagnostic Instruments
Orthopedic Implants
Electronics & Instrumentation
External Fixation Devices
Dental Tools & Equipment
Optical Apparatuses
Fasteners & Connectors
Cutting-Edge Processes
The choice of finish is often dictated by the substrate material, the intended use of the product, and the particular functional performance that is required of the coating.
Our Popular Medical Solutions Include:
Electropolish & passivation of stainless steel
Blackening processes featuring our AnoBlack™ family of coatings
Aluminum anodizing & titanium anodizing
Electroless nickel (EN) and EN with co-deposited PTFE
Electroplating of silver, gold & other metals for electronics & connectors
Fade-resistant, 2-step blackening of aluminum that withstands aggressive sterilization & cleaning
Surface finishing for medical applications – like that for defense, aerospace, electronics or other high-tech industries requires the technology and know-how to solve demanding challenges consistently. As an ISO registered firm, we routinely adhere to strict lot control and process traceability requirements often required in the medical field. When you put your trust in us, rest assured we have the resources and processes in place to handle your critical surface engineering requirements.
---
For questions and more information on our finishes and custom coatings, or to get started on your healthcare surface engineering project...