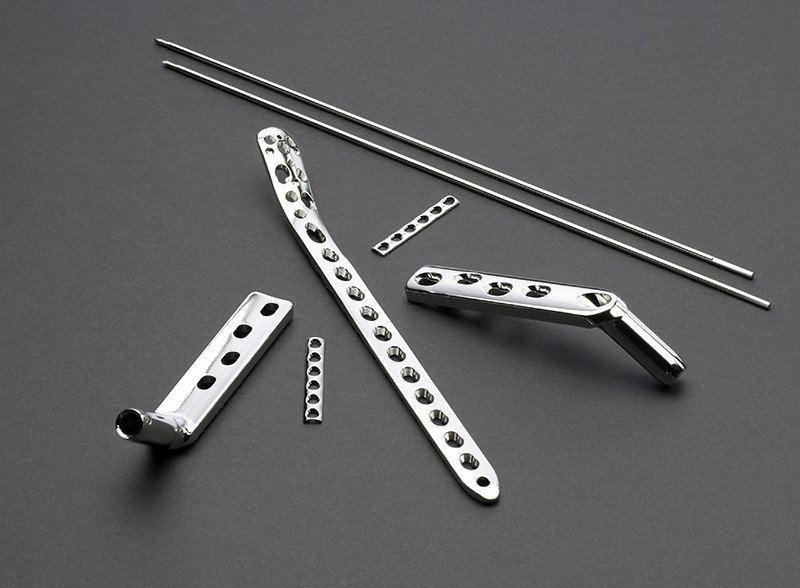 Electropolishing is the process of smoothing and/or brightening a metal surface anodically in a concentrated acid or alkaline solution. Anoplate is set up to perform it on either Stainless Steel or other Nickel rich alloys. While it can be done on many base metals as a preplate operation, it is commonly done on Stainless Steel as a final finish. It provides a chemically and physically clean surface and removes any mechanical surface asperities which may be detrimental to the production of uniform and pit-free electroplated surfaces or the future performance and appearance of a Stainless Steel product. It helps to deburr machined edges and holes as well as removes any imbedded iron from the manufacturing process. The current is greatest on the outside edges and outside corners of parts, which are left especially smooth. The longer the process is applied, the greater the amount of metal that is removed: holes can be enlarged, threads can be rounded, and sharp edges can be smoothed.
Features:
Improved Appearance
Burr Removal
Cost effective microfinishing
Avoidance of friction, leakage, and wear
Passivation/Cleaning
Applications:
Medical Implants & Devices
Food processing & handling equipment
Pharmaceutical/laboratory equipment
Gears & Splines
---
For questions or more information on any of our finishes and custom coatings, or to get started on selecting the right finishes for your project Contact Us Today.