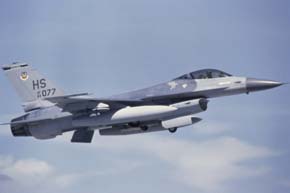 For decades, Anoplate has been a leading provider of industrial metal finishing and surface engineering solutions that meet the precise specification needs of the military and defense industry. Anoplate is a trusted supplier for military specific applications.
Supplying MIL STD 202 Compliant Solutions

Electronics play an ever increasing critical role in the ability of our advanced weapons and defensive systems to function as designed for decades. MIL-STD-202 includes rigid test methods used to ensure compliance of components used in such military and defense electronics. When needed and specified, Anoplate provides finishes and surface engineering solutions that not only meet or exceed MIL-STD-202 test standards including steam aged solderability (Method 208), steady humidity exposure (Method 103), or salt atmospheric corrosion (Method 101), but can provide the in-house testing and reporting to back it up.
Do you need a surface engineering application completed that demands MIL-STD-202 standard testing and documentation? Contact us to discuss the right solution for your specific needs.
Solutions That Satisfy AMS 2700 Standards

AMS 2700 is a standard used for specifying passivation of stainless steel. AMS 2700 can be used in defense or aerospace applications, but is also heavily used in medical applications as well. Passivation refers to treating or coating stainless steel to decrease the impact of chemical reactions on the metals surface thus rendering it more resistant to corrosion for instance rusting or pitting.
Anoplate is experienced in providing solutions that meet and exceed the AMS 2700 standard. If your project must meet the AMS 2700 passivate standard, request a quote today.

Anoplate Meets AMS 2404 Standards

AMS 2404 refers to a standard for electroless nickel plating processes. For decades, Anoplate has excelled at providing organizations with electroless nickel plating solutions that meet and exceed AMS 2404 standard. Our years of experience have uniquely positioned Anoplate as a relied upon global provider of AMS 2404 compliant solutions from low phosphorus to high phosphorus nickel alloy.
Learn more about electroless plating, or request a quote for an AMS 2404 compliant solution for your project.

Meeting & Exceeding MIL-C-13924

MIL-C-13924 is the military standard for black oxide finishes for steel and stainless steel. MIL-C-13924 has multiple defense applications, from bullet clips to tank periscope parts. Anoplate's over 50 years of serving the needs of the military and defense industries has resulted in Anoplate being an industry leader for black oxide finishes that fulfill MIL-C-13924 standards for both conventional steel as well as stainless steel. Anoplate provides MIL-C-13924 compliant solutions that can only be produced by our company's high quality standards, such as AnoBlack SS.

Need a black metal finish that meets specifications for MIL-C-13924? Request a quote today.

Meeting MIL-DTL-45204, MIL-A-8625 Type III and other Military Specifications

In addition to the above mentioned military specifications, Anoplate is experienced in providing metal finishes and surface engineering solutions that comply with the rigid requirements of military specification codes.
Anoplate can provide a solution that meets military specifications, including, but not limited to:
MIL-DTL-45204
MIL-A-8625 Type III
MIL-A-8625 Type II Class 2
MIL-C-14538
MIL-L-46147A
AS5272
ASTM-A-380
ASTM-B-489


Our specification library contains thousands of up to date specifications ready to meet your AMS, ASTM, ISO or MIL spec needs.