Electroless Nickel is a Nickel alloy, typically Ni-P. The electroless nickel process provides a unique combination of high quality, rapid throughput and turn-round with superb performance due to its unique characteristics primarily achieved due to its lack of need for an electric current.
General Electroless Nickel properties include:
Uniform Thickness
Excellent Corrosion Resistance
Superior Wear Resistance 
Hard Deposits (Can increase hardness via post-plate heat treat)
Good Lubricity
Solderable Deposit
What are the Applications of Electroless Nickel?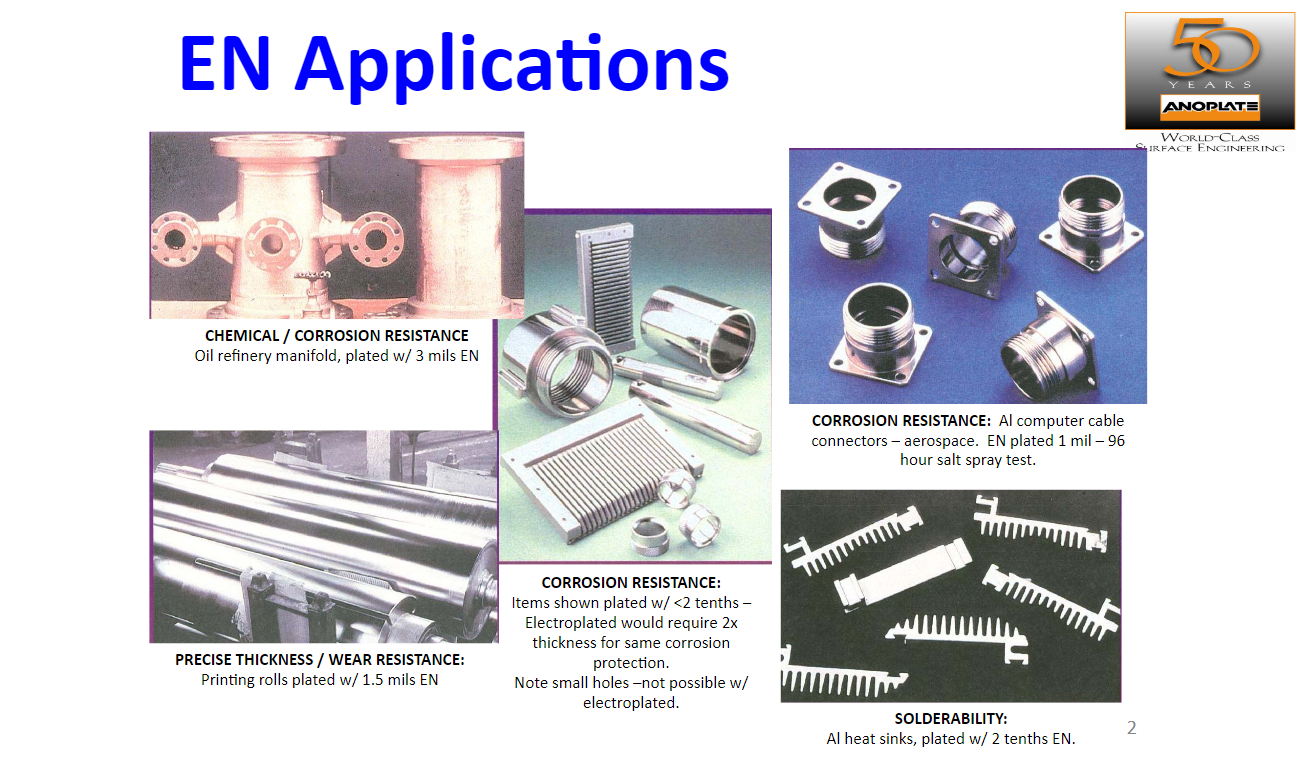 Electroless Nickel has many features & applications, including:
Corrosion resistance
Wear resistance
Uniform coverage throughout part
Tight control of deposit thickness
No post machining needed
Electroless Nickel Processes at Anoplate
There are a variety of electroless nickel processes at Anoplate, including:
Low Phos Electroless Nickel
Mid Phos Electroless Nickel
High Phos Electroless Nickel
Electroless Nickel with PTFE
For questions or more information about our electroless nickel coatings, or to get started on selecting the right finishes for your project Contact Us Today.
CONTACT US ONLINE (315) 471-6143