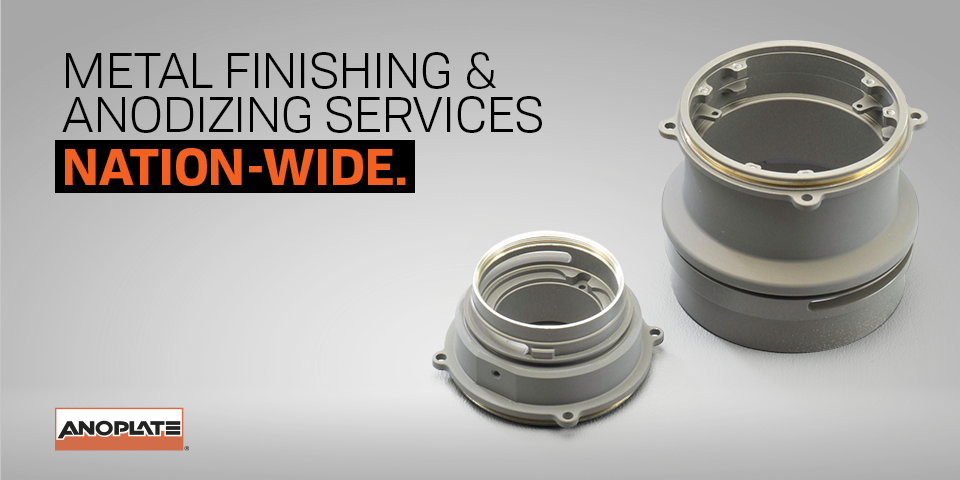 Anoplate is an Electroless Nickel Plating Company Serving Illinois
Anoplate is a Nadcap accredited and ITAR registered company, serving a broad base of industries including aerospace, electronics, defense, medical, optics, and recreation. We offer electroless nickel plating and anodizing services across the state of Illinois.
We work in partnership with some of the largest and most respected names in industry. As your partner in the supply chain, our commitment to quality and professional service assures you that you have chosen the right supplier for your metal finishing needs.
What is Electroless Nickel Plating?
Electroless nickel plating is the process of applying one or more layers of a metal to a substrate without the use of an external electrical charge.
Due to the lack of electricity, electroless plating results in a completely uniform deposit, even on complex shapes, to improve wear and/or corrosion resistance, or to improve the solderability on selected materials.
The electroless nickel process provides a unique combination of high quality, rapid throughput and turn-round with superb performance due to its unique characteristics primarily achieved due to its lack of need for an electric current.
Electroless Nickel Plating in Illinois: Features 
Types:
Low Phos Electroless Nickel
Mid Phos Electroless Nickel
High Phos Electroless Nickel
Electroless Nickel with PTFE
Electroless Copper
Features:
Corrosion resistance
Wear resistance
Uniform coverage throughout part
Tight control of deposit thickness
No post machining needed