Anoplate is registered with the Department of State, Office of Defense Trade Controls Compliance.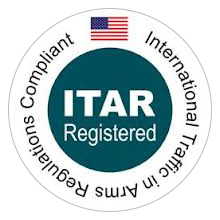 If you have critical defense related projects that require metal finishing, rest assured...
Anoplate has the systems, policies and procedures in place necessary in handling sensitive documentation and information under ITAR requirements.
ITAR Registration Certificate View Here
---
For routine plating or complex finishing requirements, our staff can help devise a customized solution to fulfill your needs. Contact Us Today.