Simply put, not when it comes to Anoplate!  Anoplate's VP of Technology, Milt Stevenson Jr., presented a paper at the American Electroplaters' Society SURFIN 1991 entitled "Electroless Nickel:  No Longer Just 'A' Coating".  It wasn't then and it isn't today! [ A copy of that paper can be found by visiting Anoplate's website]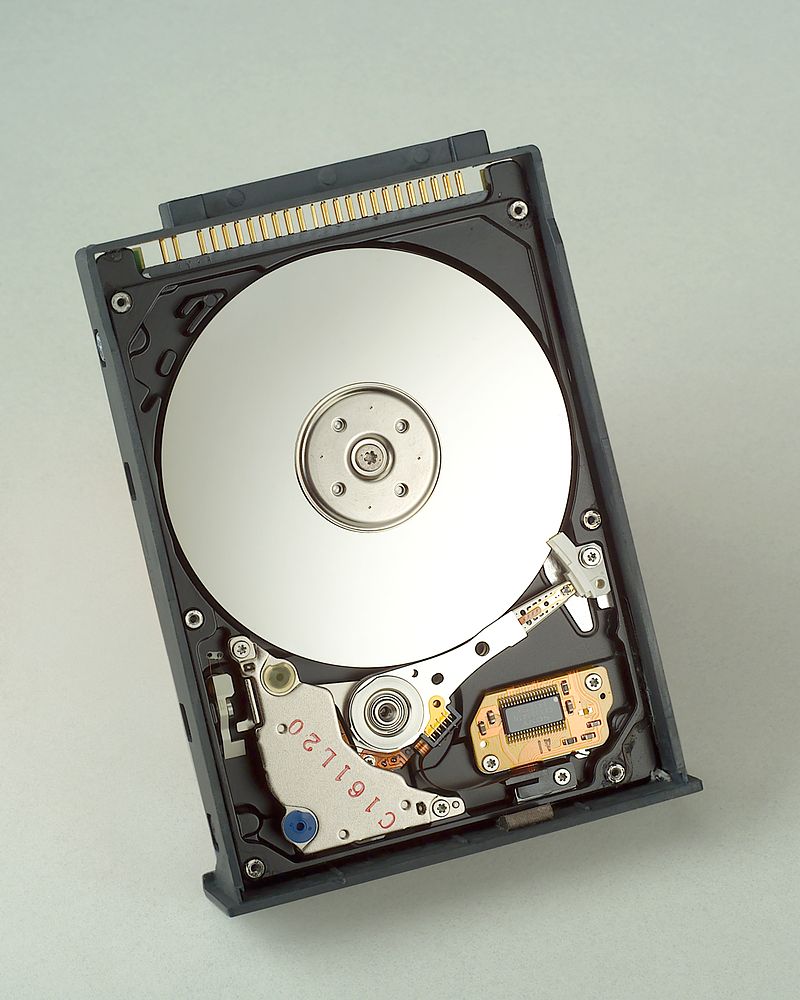 Non-magnetic, high phosphorus electroless nickel is required for disk drive components.
Today Anoplate's ENhanced suite of electroless nickel (EN) offers 7 variants representing 4 varying phosphorus contents as well as a PTFE co-deposited matrix, a post-plate bonded PTFE sealed version, and our newest twist, AnoBlack NiTE.
As electroless nickel is actually an alloy of nickel and phosphorus, the varying phosphorus levels result in varying physical and metallurgical properties that make one variant more desirable than another for particular applications.
Depending on the phosphorus content the density, microstructure, and hardness of the deposit will vary, as will abrasion resistance, corrosion resistance, electrical resistivity, and magnetic tendency.  For specifics of these property variations, contact our team for a copy of Anoplate's EN Properties Master.
Despite preaching the property differences of EN for 3 decades, we still have engineers that call up and say "we tried electroless nickel and it failed."
When queried as to which EN they tried, they're surprised to hear that there are several EN's with varying properties that can be optimized for different situations. Classic example, in medical applications involving MRI diagnostic imaging, due to the strong magnetic field required anything in that area is required to be non-magnetic.
High phosphorus EN over 10% phosphorus is non-magnetic while EN becomes increasing ferromagnetic as the phosphorus levels decrease.
Electroless Nickel has the ability to uniformly coat finned heat sinks including between fins separated by 20 thousandths of an inch as well as through holes on intricate hydraulic manifolds.
Similarly, electroless nickel-plated components in computer disk drives and storage devices need to be non-magnetic. While high phosphorus EN deposits are favored for their non-magnetic characteristics, low phosphorus deposits with 1-3% P are microcrystalline in structure and thus harder and more abrasion-resistant. Furthermore, low phosphorus EN coatings are also readily blackened resulting in our AnoBlack NiTE offering.
Selecting the proper variant of EN can spell the success or failure of your application.  In particular applications a duplex layer of one EN followed by another is warranted.
Don't be duped into the "all electroless nickel is the same" trap.  Trust a firm that's been applying electroless nickel for over half a century and is well adept at marrying your application to the right EN.