In November 2020 SAE's AMS Finishes Processes and Fluids Committee B in conjunction with the International Aerospace Environmental Group's (IAEG) Replacement Technologies Work Group released AMS 2461 covering gamma-phase zinc-nickel deposits (12-16 weight % nickel) from alkaline baths.
The initial AMS specification governing zinc-nickel plating, AMS 2417, allowed nickel content of the deposit from 6 to 20 weight percent nickel and permitted the use of both acid and alkaline formulations.  It has been documented that lower composition deposits below 12% nickel, typically deposited by acid baths, were less ductile, higher in stress, and thus more prone to hydrogen embrittlement.
Furthermore, corrosion studies demonstrated that higher nickel deposits above 16% were less able to provide galvanic corrosion protection.  This led aircraft engine manufacturer Pratt & Whitney to issue a specification supplement in 2008, PWA-S-2417, which restricted AMS 2417 zinc-nickel deposits to 10-15% nickel.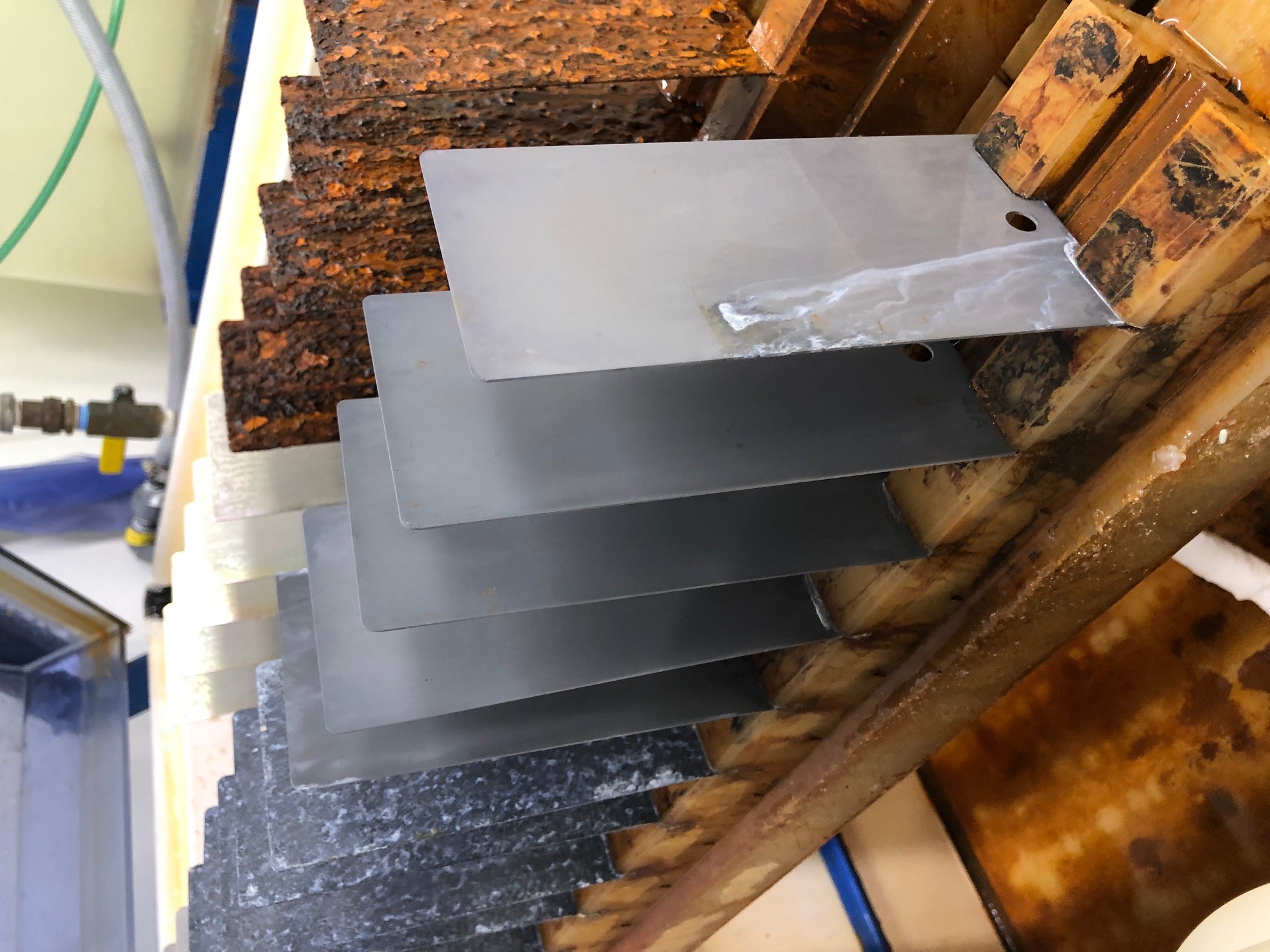 Bell Helicopter, Boeing and the USAF followed suit issuing their own zinc-nickel plating specifications targeting 12-16% nickel deposited by alkaline plating baths.
One of the primary benefits of zinc-nickel is its increased corrosion and heat resistance.  In a recent test conducted by an aerospace OEM of Anoplate's zinc-nickel against zinc and cadmium plating, following more than 1,000 hours of ASTM B117 salt spray exposure, the Zynik II panels look untouched (other than 1 obvious post-plate scratch) whereas the other panels show extreme degrees of white or red corrosion. Zinc-nickel also excels in high operating temperature conditions up to 500 F.
The IAEG working group was led by a representative from Collins Aerospace and Rolls-Royce who were charged with establishing requirements for applying a highly corrosion resistant zinc-nickel plating to replace cadmium for protection of fasteners and standard aerospace components.  To date Anoplate's Zynik II has been approved by Bell Helicopter, Boeing, Collins Aerospace (formerly UTC), and Honeywell.