Anoplate's branded line of "AnoBlack" coatings are designed to reduce stray light and outgassing for the optics industry for a variety of alloys. Our AnoBlack coatings have been used on Satellites, Life-Support systems, Military Optics, Medical devices and more. 
AnoBlack EC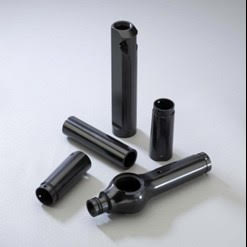 Our two-step inorganic anodize is designed to work with 1000, 5000, and 6000 series aluminum and will not work with 2000, 7000, or cast material. AnoBlack EC meets and exceeds the coating requirements of MIL-PRF-8265 Type II Class 2 and has been approved by major aerospace and defense primes for applications where stray light or outgassing could be detrimental to the functionality of the finished product. Like standard Type II Anodize, our AnoBlack EC penetrates the base material in addition to growing on the surface, this results in a typically dimensional change of roughly .0002"-.0003" per surface
Key Advantages
No outgassing when compared to conventional Type II organic-dyed black anodize, or optical paints;

Able to withstand extremes of temperature without color degradation;

Able to withstand various cleaning agents and detergents without degradation;

Unlike some optical paints, AnoBlack EC can be applied to exacting tolerances, meaning your assemblies will fit together afterward without issue;

Flat optical performance throughout IR-Vis range – no peaks at certain wavelengths.
AnoBlack Cr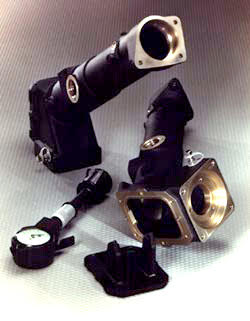 In terms of light absorption no finish compares to Anoplate's AnoBlack Cr. Unlike the AnoBlack EC, AnoBlack Cr can be used on a wide variety of different materials from Brass to Steel and just about everything in between. Typically, AnoBlack Cr is deposited over a thin layer of nickel, but the AnoBlack Cr layer itself is incredibly thin allowing us to process with little dimensional change. AnoBlack Cr meets both the MIL-C-14538 & MIL-DTL 14538 specifications and has been approved for use by numerous aerospace primes. In its natural state a layer of "smut" is deposited onto the parts following the AnoBlack Cr process, this smut is easily removed and a layer of oil can be applied to improve the cosmetic appearance post processing. AnoBlack Cr is limited in its throwing power and is not designed for parts with deep recesses or complex geometries. 
Features:
Good wear resistance;

High solar absorption;

Good thermal stability;

Low infrared emissivity;

Pleasing black cosmetic finish.
Applications:
Military night sights;

Low light-reflectance components;

Optical guidance system devices;

Automotive buttons and knobs;

Avionic Fasteners and controls;

Medical diagnostic instruments.
AnoBlack Ni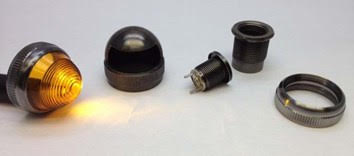 Although more of a "gun-metal gray" appearance AnoBlack Ni is used in numerous applications where glare reduction or light absorption is critical. While it doesn't perform as well in the light absorption field as our other AnoBlack coatings, AnoBlack Ni provides a highly conductive, wear resistant, uniform coating. When corrosion is a concern the AnoBlack Ni can be applied over an underplating of either electroless or electrolytic nickel to provide superior protection. Without the underplate little corrosion protection is provided given the thin coating of the AnoBlack Ni itself.
AnoBlack Ni meets the requirements of MIL-P-18317 and can be applied on Steel, Stainless Steel, Inconel, Invar, Aluminum, Brass, and Copper. Typical solar absorbency values obtained from spectral reflectance curves over a wavelength range of 0.5 – 2.5 µm range from 0.88 to 0.96. The infrared emittance over the same wavelengths ranges from 0.07-0.10. 
Typical Applications
AnoBlack Ni is an excellent solution for the following applications:
Optical light paths;

Precision-cleaned optical components;

Communications headsets.
AnoBlack NiTE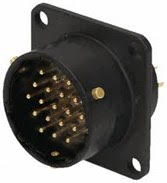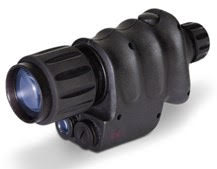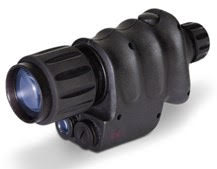 Represents a breakthrough in applying a robust, deep black coating. Unlike electrodeposited coatings which are notorious for non-uniform build-up, AnoBlack NiTE deposits evenly on all surfaces, making it a perfect candidate for intricate small parts, larger parts with complex internal geometries or highly precision machined optical housings, lens barrels and the like. While our AnoBlack EC also provides uniform coating distribution it is non-conductive, whereas our AnoBlack NiTE retains electrical conductivity in addition to the light absorption. AnoBlack NiTE uses a duplex electroless nickel plating followed by a proprietary blackening process.
The nickel underplating creates a shiny black finish unless pretreated with an abrasive blasting process to "roughen up" the preplate surface and create a more matte appearance. Typical coating thickness of our AnoBlack NiTE is around .0007" - .0010" when corrosion protection is critical, in instances where corrosion is not a concern we can lower this to .0002" - .0004". AnoBlack NiTE has an absorption rate of 94-96% with an average reflectance of .91 over a wavelength of 250-2500nm. 
Typical Applications:
Exterior military components requiring resistance to wear, corrosion, and CARC decontamination protocols.

Connector shells, gun magazine clips, electronic enclosures, and linear motion actuation equipment.

Laser and optical applications such as digital projection equipment and medical diagnostic instruments.
Key Advantages:
Excellent coating uniformity on exterior as well as interior surfaces makes it a perfect candidate for intricate-shaped, highly precision machined components.

Superior abrasion resistance to electrodeposited black nickel.

Exceeds 100+ hours to corrosion resistance when salt spray tested per ASTM B 117.

Compliant with WEEE, RoHS, ELV and other European environmental sustainability initiates.

Can be applied to ferrous, aluminum, and copper-based substrates among others.