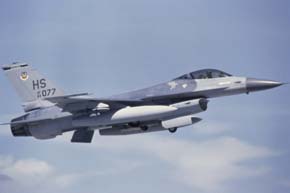 In a 4-22-20 announcement by the Secretary of Air Force Public Affairs, the F-35 program was recognized for their efforts in eliminating hazards and minimizing environmental impact. 
As cited in the release "the team tested and implemented a new zinc-nickel plating alternative that will completely remove cadmium plating from the F-35 aircraft production."  
Anoplate installed zinc-nickel plating along with a more environmentally friendly and safer trivalent chromium supplemental coating in 2014.  
It now offers both barrel and rack zinc-nickel plating and has approvals from Bell Helicopter, Boeing, and Safran (as well as Nadcap) for zinc-nickel. 

While offering zinc-nickel as an alternative to cadmium, Anoplate continues to offer cadmium plating where it is specified and required.  
For further information on Anoplate's capabilities in regards to zinc-nickel plating, please refer to our website.

--
zinc-nickel plating, F-35 program, environmental impact, cadmium plating alternative, trivalent chromium coating, Anoplate, barrel and rack plating, Bell Helicopter, Boeing, Safran, Nadcap