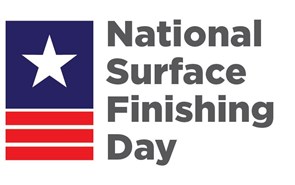 On Friday March 6th Anoplate, in conjunction with the Manufacturing Association of Central New York's Open Our Doors program, and in celebration of National Surface Finishing Day hosted 17 pre-engineering juniors and seniors from West Genesee High School for a tour and presentations on what happens at Anoplate. 
The students heard presentations on: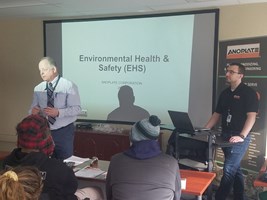 What is surface engineering and 


its

importance

The role of human resources and job opportunities at Anoplate

How Environmental Health and Safety (EHS) is playing an increasing role across the industry

The importance of quality management across the organization. 

The students were then given a guided tour of both the anodizing and plating facilities where they saw firsthand Faraday's Law put into practice.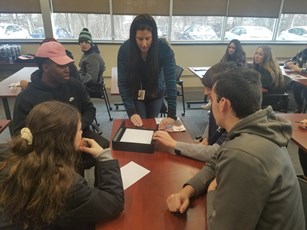 The students witnessed not only electroplating and anodizing, but also X-ray florescence used in thickness testing, vacuum impregnation sealing of castings, precipitation of heavy metal used in waste treatment and titration of electrolytes used to keep plating solutions in analytical balance. 
In their follow-up letter of appreciation, they commented:
"your staff did a wonderful job in explaining what Anoplate does and the opportunities that lie within."
Anoplate welcomes opportunities to show off the importance of surface finishing and the critical role Anoplate plays in that regard.
--
surface engineering, human resources, job opportunities, environmental health and safety, quality management, anodizing, electroplating, X-ray fluorescence, waste treatment, electrolytes